Main content starts here, tab to start navigating
FAQs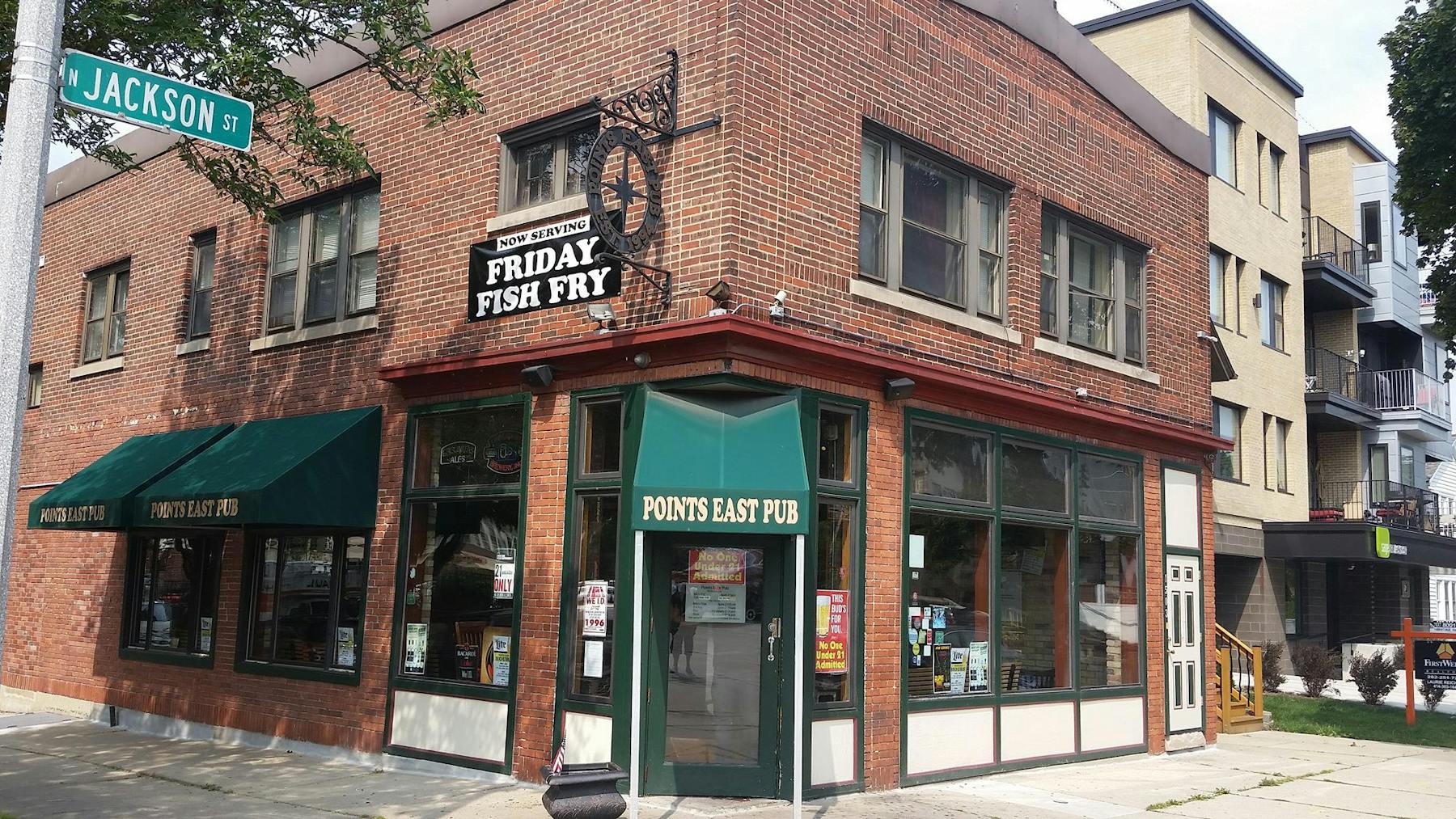 Question: Do you allow children in the bar?
Points East Pub is a child-free zone. No one under the age of 21 is allowed, even with their parents. We do not have a separate dining room, and we feel it is inappropriate to have children in a bar. We do not pour whiskey in your child's room; please do not bring your child into our bar. We are immovable on this point.
Question: Do you do to-gos?
Points East Pub no longer does to-go or carry-out orders. The wait for people coming in to dine became excessive due to heavy volume and the time-consuming manner in which our wings are prepared. Our first priority is and must remain our dine-in patrons.
Question: Why aren't you open for lunch?
We have found that 85% of all our food orders are wing orders and waits often exceed half an hour to an hour, longer than most people's lunch hours allow. We do, however, open the first Thursday and Friday of March Madness if Wisconsin-based teams are playing in the tournament. On these occasions, we open at 11 a.m., though no to-gos will be permitted.
Question: Why don't you have servers?
We keep our prices down and reasonable for this side of town by having service at the bar. It's only a few steps away and saves you money, and the cook still delivers your food to your table. If we were to add servers, they would need to be on at all times, as people would come to expect that level of service. That would make all of our prices go up to accommodate the extra labor expense. Since we're so busy, we believe the majority of our patrons appreciate the savings.
Question: What's on tap?
Follow up on Untappd! You can download the app right to your phone, or you can access it from our Facebook page or website!
Recent Five Star Review...
"For my first time being there who have an obsession with wings, I must say their wings were great! We went during the Packer game and it was a lot of fun. Now before I came here, of course, I read reviews like everyone else, and notice people kept saying the service bad or not great... And immediately when I walked it, it says "Orders must be placed at the bar" ... This is a pub guys. I'm not 100% sure if the people who rate this place as a bad experience for bad service was expecting a FINE DINE place or what... Again I'll say it, it's a pub, you order your wings, you get your beer and watch the Packer game ;)...I'll be back." R. Ouk, Facebook